The advantage of AI vision system is in its ability to achieve high accuracy with low false failure rate by leverage big data. Our experience in deep learning vision systems allow us to guide our customers through all stages of deep learning implementation, from data collection and labeling to model training and deployment. CNN based vision system are commonly oversimplified and incorrectly applied, which often resulted poor performance. At EAMVision, we understand the complexity of AI, and have the experience and experts to perfecting execution.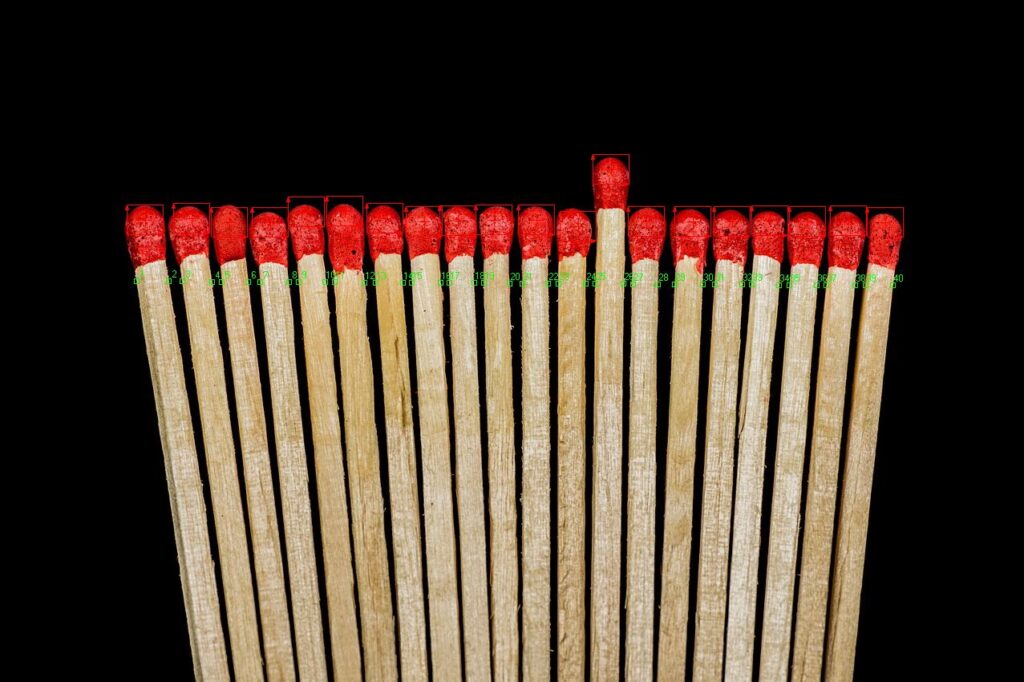 Not all quality inspections are created equal. Unfortunately, many machine vision systems in the industry today are not consistent in term of accuracy and repeatability. Your machine vision system is your first responder in detecting process issues. Contact EAMVision today on how we can help you increase the efficiency and production of your plant by fixing your machine vision loophole.
Measurement using machine vision has become increasing popular, especially given capability of modern CMOS sensors with resolution exceeding >100MP. On the other hand, there are many factors to take into consideration when performing precision measurement. At EAMVision, we have the experience in performing measuring at resolution exceeding 0.01 millimeter with very large measurement range, using property CMOS image array with multiple cameras.
Semiconductor industry is one of the earliest adapters of machine vision, and require the highest precision and accuracy. At EAMVision, we have the experience in performing wafer inspection at both front and backend process, including CMP, Photoliphgrapy, Phototrack, Diffusion, Epi and Implant. Our engineers hold advanced degrees in microelectronic manufacturing process with a proven track record involving machine vision.  
Electronics are designed to be smaller and high density, therefore much more challenging to inspect. While the manufacturing of PCB is at the leading of technology, this industry is still heavily dependent on manual inspection, due to critical requirement, constant changing product lines, and difficult of inline inspection. EAMVision have the experience in design some of the most widely adopt setup for electronic inspections, particularly in PCBs with adhesive and precision solder paste coatings. Most importantly, EAMVision is one of the few companies cable of creating custom vision system from ground up, which provides our customers with the advantages of accuracy, reliability, and ease of use no other off the shelf solution can offer.
Optic and Illumination Study
Optic and Illumination are critical to creating high performance machine vision system. To design an effective visual lighting solution, you need to conduct a comprehensive analysis of the inspection environment, including sample display and the interaction between the sample and light, as well as understanding the type of lighting, technology, geometry, filtering, sensor characteristics, and color. Designing and following a rigorous lighting analysis sequence can provide a consistent and robust environment to maximize the use of time, energy, and resources-these elements are best utilized in other key aspects of vision system design, testing, and implementation. This tutorial is the first document in a three-part series written by Daryl Martin of Advanced Illumination and demonstrates the concepts and theory of machine vision lighting.
Vision analytics is part of a broader revolution known as Industry 4.0, in which factories are expected to become self-executing and restoring entities through the adoption of new technologies such as the cloud and the Internet of Things (IoT).
For Free Quotes & Consultation & Demo software
Let our experts help your business today with all your machine vision needs!